Veteran broadcaster Sir Jimmy Young has died aged 95
The long-serving DJ, who spent almost three decades at BBC Radio 2, died "peacefully at home" on Monday afternoon with his wife Alicia by his side, a family spokesman said.
Sir Jimmy was one of the original Radio 1 DJs when the station launched in 1967.
He moved to Radio 2 in 1973 and filled the early afternoon slot until he retired in December 2002.
dies just months after his great friend & colleague Terry Wogan."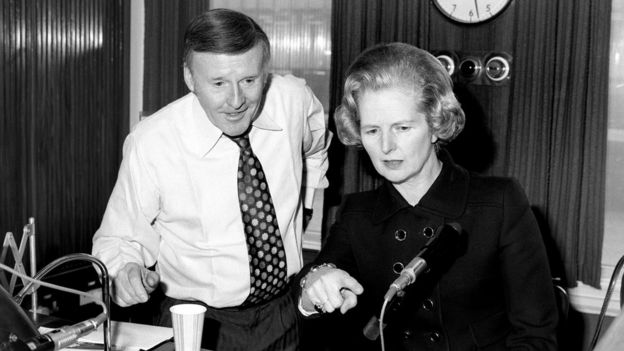 The Queen was said to be amongst the millions who tuned in to his show on the BBC.
Sir Jimmy interviewed every prime minister since Harold Macmillan, with Baroness Thatcher a guest 14 times.